Brooke Estate Management Ltd - Tree Removal & Felling for Wemycourt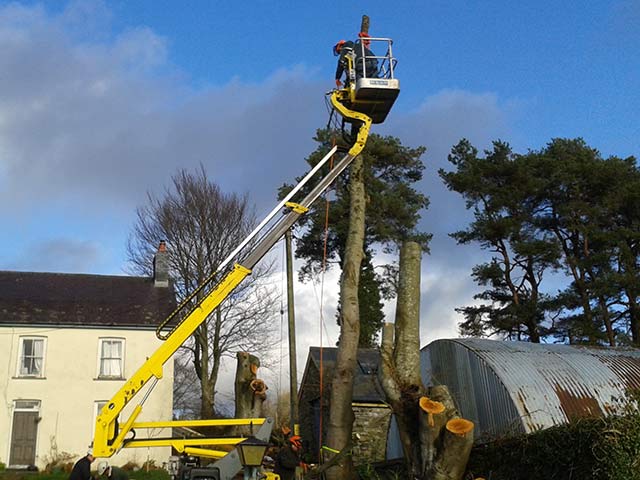 On occasions trees need to be removed for reasons of safety or environmental management. You may have a tree which is
Dead
Dangerous
Storm damaged
Too close to buildings
Call Brooke Estate Management or email us by clicking in the header of any page to get a free, no-obligation quote for efficient, tidy removal or felling.
Sometimes trees have to be removed completely. While we will do all that we can to make sure that trees are conserved, in the case of dead, diseased or dangerous trees, sometimes the only answer is removal.

To fell a tree, the process is to cut the tree near the base and use wedges or a winch to fell it in one complete piece.

This option is not recommeded for trees in confined spaces, sectional dismantling is more appropriate in these cases.

Once the tree is laying on the ground it is cut into sections for easier removal. All material from felled trees is removed from site, leaving your grounds tidy and clear.