Brooke Estate Management - Keeping Paddocks, Trees, Grounds & Weeds Under Control for Blakeney


Brooke Estate Management Ltd. provides responsive, professional and affordable services across South Wales, Mid Wales, Gloucestershire and Herefordshire. We pride ourselves on delivering a service that is tailored to each individual customers needs whether you are a private domestic client; a land owner; a corporate client; or a public sector client.

We undertake work for a wide range of clients including home owners, smallholders, horse livery establishments, farmers and estate managers, corporate clients and local authorities.
Please browse the service options to the left of this page to see in detail the services we provide, or if you prefer click on the links on this page to email us or request a call back and we can discuss your requirements in more detail at a time convenient to you. Alternatively, you can call us on the phone number shown at the top of each page.

We also offer an emergency call out service for tree related emergencies such as during adverse weather. To access this service please call us on the phone number shown above, or click in the header of any page to send us an email.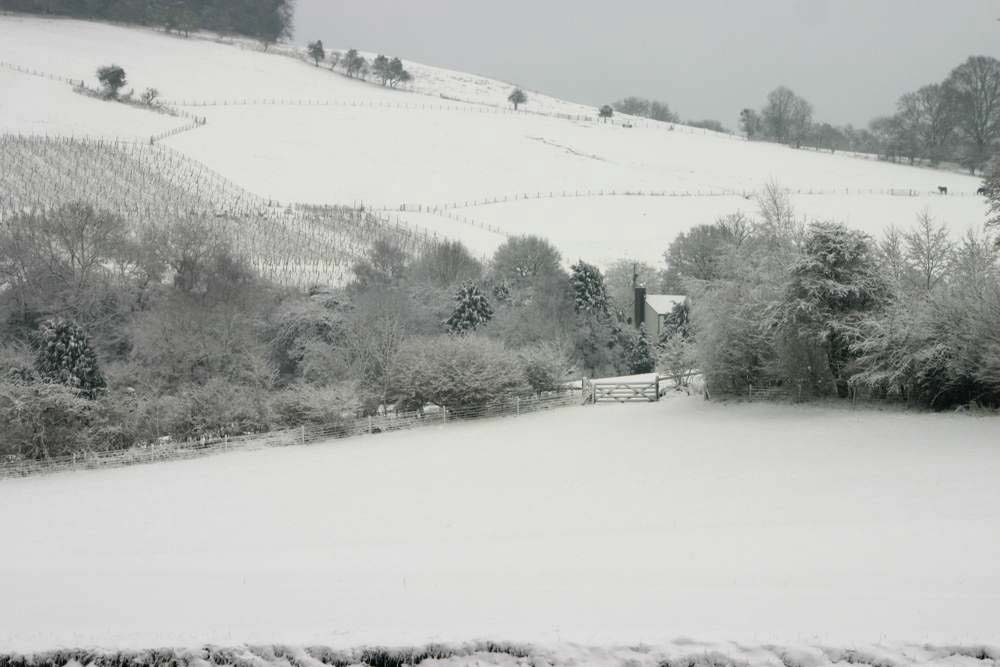 --Request Information-- Photo from Featured Project near Blakeney

Every time of change is a time of opportunity. This is very true of January, the perfect month to look back on the previous year and of course look forward to the coming one, make the most of the new year opportunities ahead. Janus, the Roman god who gave this month its name looks forward and looks back and, we are sure would appreciate the consistently high standards of tree surgery and estate/grounds maintenance. By focusing on our customers including local authorities, farms, land owners, equestrian centres and park managers throughout South Wales and Gloucestershire who come to us for the qualified staff and our high professional standards.
Make a great start to the year ahead by offering a quotation for your paddock and grasslands management, weed control, fencing and tree surgery needs then sit back and enjoy the best value out of your open spaces. All you need to do is call Brooke Estate Management, 01600 730857 or click in the header of any page to send us an email, and relax.
You can rely on Brooke Estate Management for a full range of tree surgery, grounds, paddock, grasslands and estate management services in or around Blakeney. As a local company, fully trained and well equipped operatives are never far away. Whether you need regular maintenance of hedges and paddocks or a one-off tree surgery visit to fell a diseased tree or carry out crown reduction, thinning or lifting, you can be assured of the same high level of service and attention.

Not only can you call upon us for tree surgery and grounds management work, but also fencing and hedging, event management and access plant hire, for which we have a range of units ready to deliver at short notice in Blakeney and surrounding areas.

For a prompt, competitive quotation or details of more local projects, simply call us on 01600 717097 or click in the header of any page to email blakeney@treesandgrounds.co.uk.