Brooke Estate Management - Keeping Paddocks, Trees, Grounds & Weeds Under Control for Mathern


Brooke Estate Management Ltd. provides responsive, professional and affordable services across South Wales, Mid Wales, Gloucestershire and Herefordshire. We pride ourselves on delivering a service that is tailored to each individual customers needs whether you are a private domestic client; a land owner; a corporate client; or a public sector client.

We undertake work for a wide range of clients including home owners, smallholders, horse livery establishments, farmers and estate managers, corporate clients and local authorities.
Please browse the service options to the left of this page to see in detail the services we provide, or if you prefer click on the links on this page to email us or request a call back and we can discuss your requirements in more detail at a time convenient to you. Alternatively, you can call us on the phone number shown at the top of each page.

We also offer an emergency call out service for tree related emergencies such as during adverse weather. To access this service please call us on the phone number shown above, or click in the header of any page to send us an email.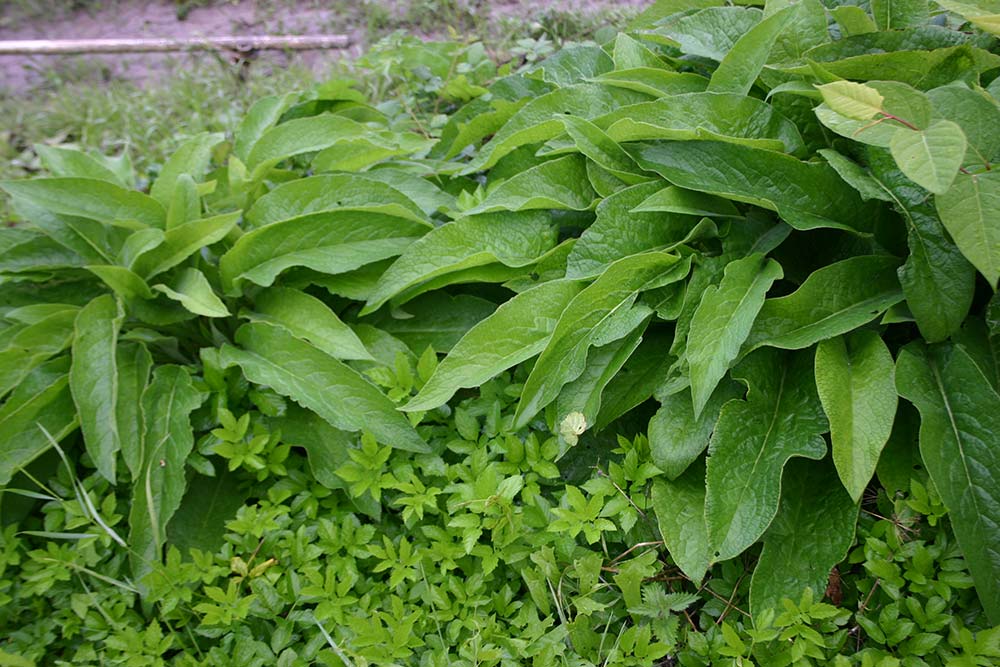 --Request Information-- Photo from Featured Project near Mathern
August & September. Time to watch out for broad-leafed weeds
Now is the time of year that broad-leafed weeds can interfere with the grass crop from your fields and paddocks. Perennial broad-leafed weeds generally reproduce through seed, but also through various vegetative structures. Many only set seed in the second year, and some may die back after setting seed (biennials). Weed management can therefore be aimed at one or more phases of the life cycle such as prevention of seed setting or exhaustion of underground roots.
The specialists at Brooke Estate Management can advise on and apply the most effective treatment for broad-leafed weeds to make sure that your feed crop is protected. Call us today, or click in the header of any page to send us an email if your fields and paddocks are blighted by:
Bramble
Broad-leaved dock
Bulbous buttercup
Cat's-ear
Coltsfoot
Common mouse-ear
Common nettle
Common ragwort
Common sorrel
Common toadflax
Cow parsley
Creeping buttercup
Creeping thistle
Curled dock
Daisy
Dandelion
Field bindweed
Greater plantain
Ground elder
Ground-ivy
Hedge bindweed
Hoary cress
Japanese knotweed
Lesser celandine
Meadow buttercup
Mouse-ear-hawkweed
Mugwort
Perennial sowthistle
Perforate St John
Procumbent pearlwort
Ribwort plantain
Rosebay willowherb
Selfheal
Sheep's sorrel
Slender speedwell
Thyme-leaved speedwell
White campion
White clover
Yarrow
You can rely on Brooke Estate Management for a full range of tree surgery, grounds, paddock, grasslands and estate management services in or around Mathern. As a local company, fully trained and well equipped operatives are never far away. Whether you need regular maintenance of hedges and paddocks or a one-off tree surgery visit to fell a diseased tree or carry out crown reduction, thinning or lifting, you can be assured of the same high level of service and attention.

Not only can you call upon us for tree surgery and grounds management work, but also fencing and hedging, event management and access plant hire, for which we have a range of units ready to deliver at short notice in Mathern and surrounding areas.

For a prompt, competitive quotation or details of more local projects, simply call us on 01600 717097 or click in the header of any page to email mathern@treesandgrounds.co.uk.